Bespoke & Commissions
---
Whether you have your perfect Jewellery piece as just an idea in your head, or you have a drawer full of sketches, Hester Clarke is the place to come. We have chosen some of the most talented jewellery designers to work with, who will design and create your chosen item of jewellery to your exact specifications. Our craftsmen have decades of experience and the knowledge to make your ideas become a reality. So come in or give us a call, and we can discuss your requirements in person. Click on the Gallery to see a selection of our Commission work.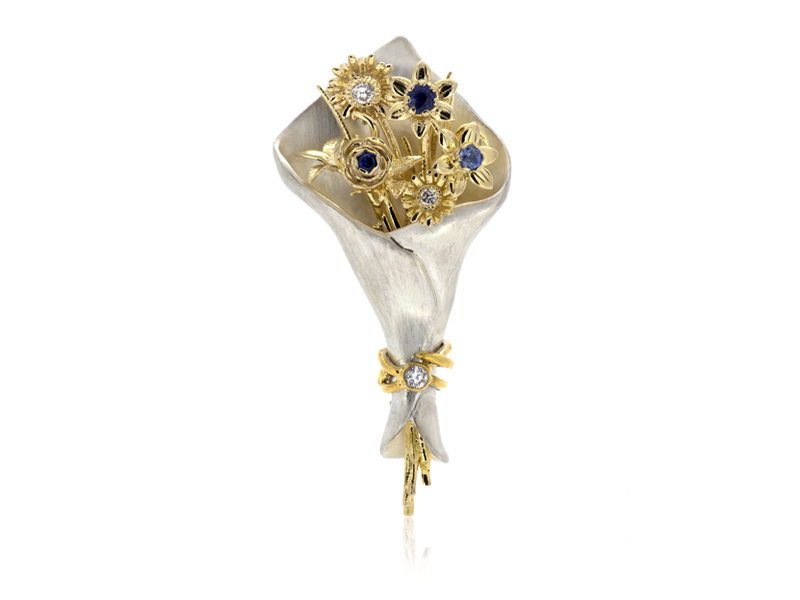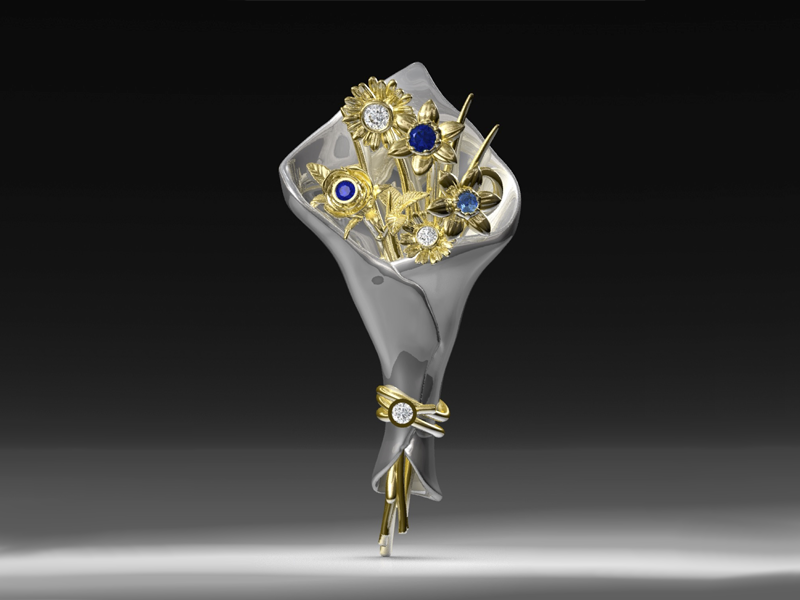 This bouquet Brooch was designed as an anniversary gift. Using state of the art CAD designs allowed our Customer to see the piece before it was made.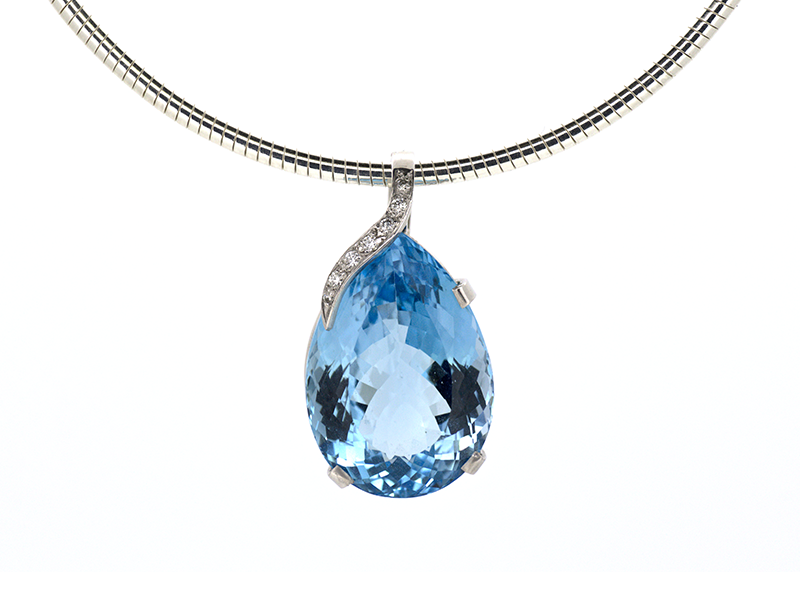 A stunning Blue Topaz set in 18ct White Gold, with a ribbon of Diamond flowing around it's edge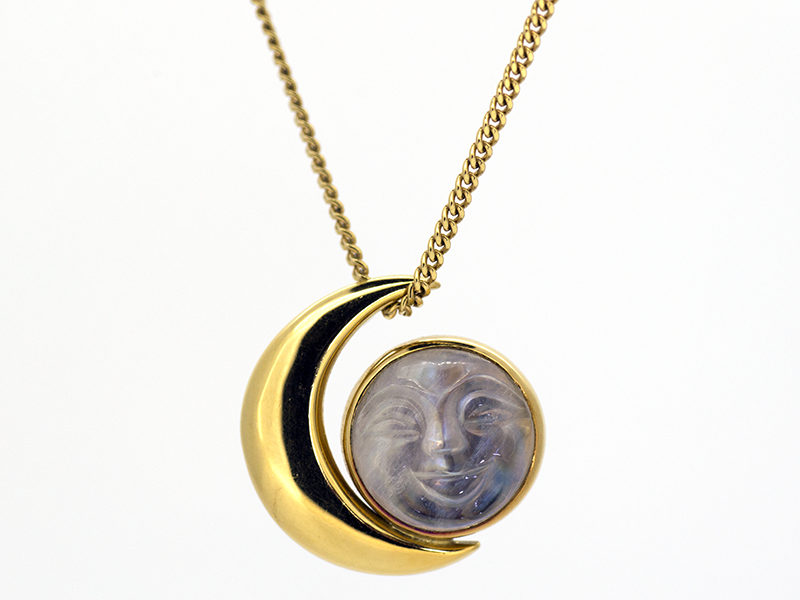 The Man in the Moon'
A carved Moonstone gem, cleverly set in an 18ct Yellow Gold 'Moon' shaped setting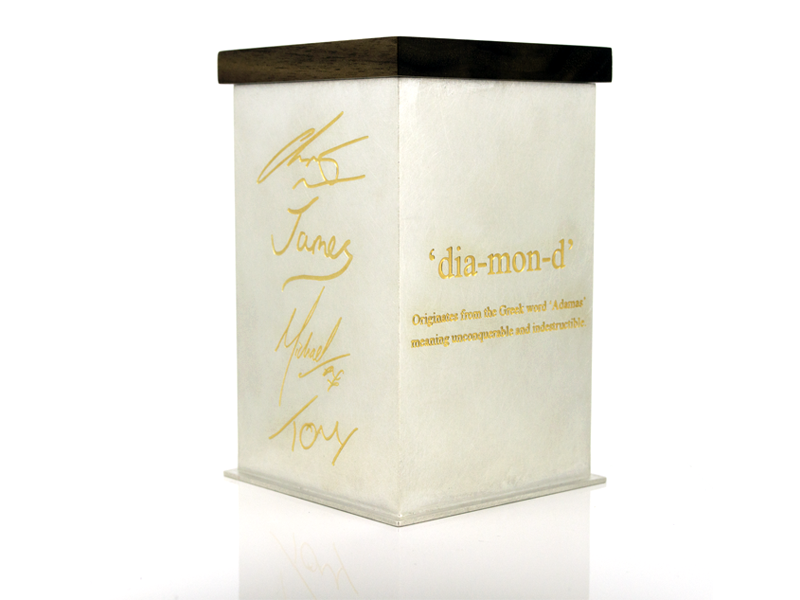 A fantastic solid Sterling Silver box commissioned to celebrate a Diamond Wedding Anniversary. With facsimile engraving of family signitures on each side.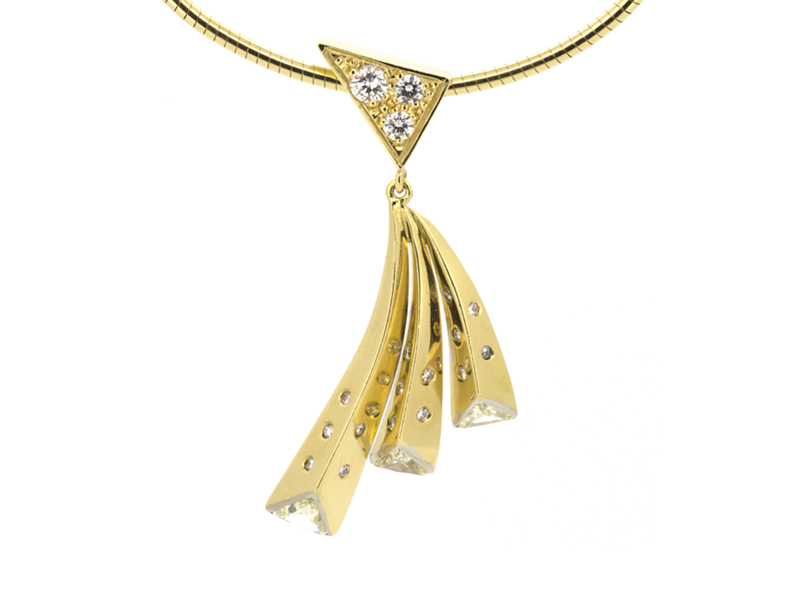 A trio of Natural Yellow Diamond set in 18ct Yellow Gold, with white Diamonds scattered throughout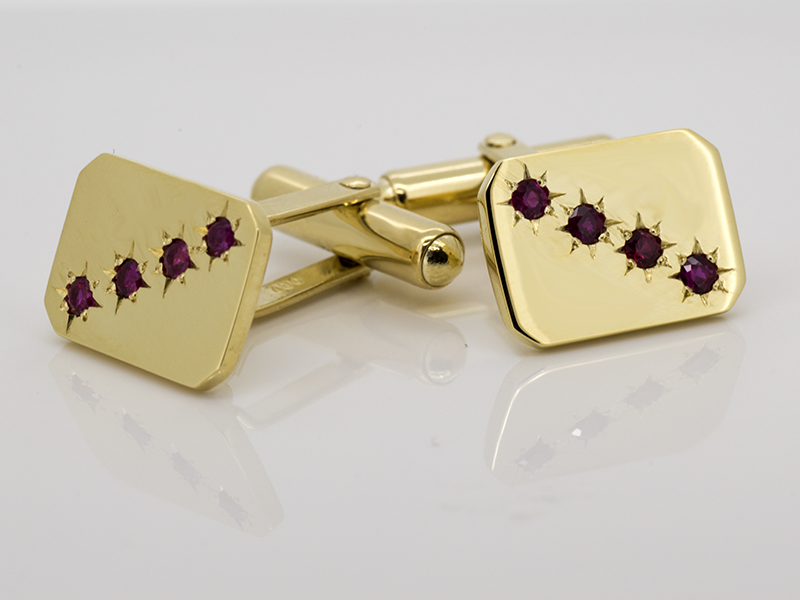 A pair of 18ct Yellow Gold Cufflinks set with 4 Rubies on each panel. Designed for a 40th Wedding Anniversary, each Ruby represents a decade spent together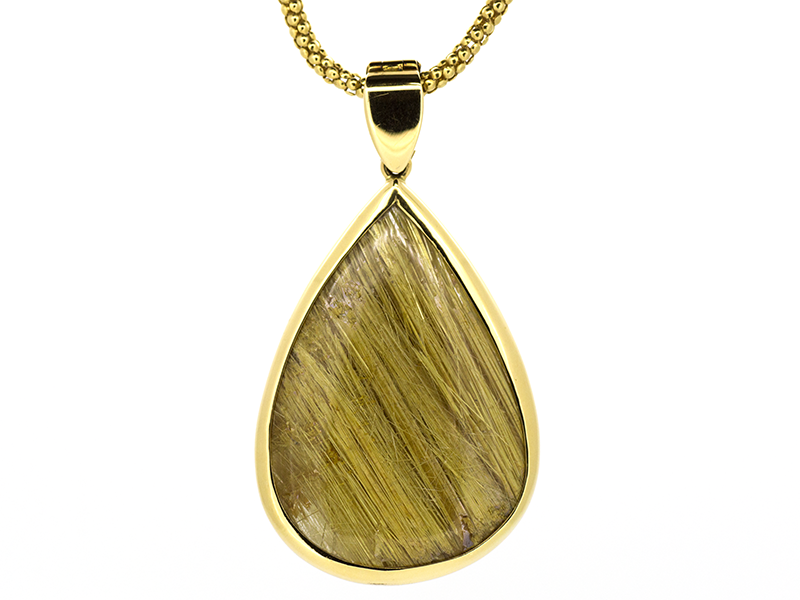 An unusual pear shaped Rutilated Quartz gemstone, set in 18ct Yellow Gold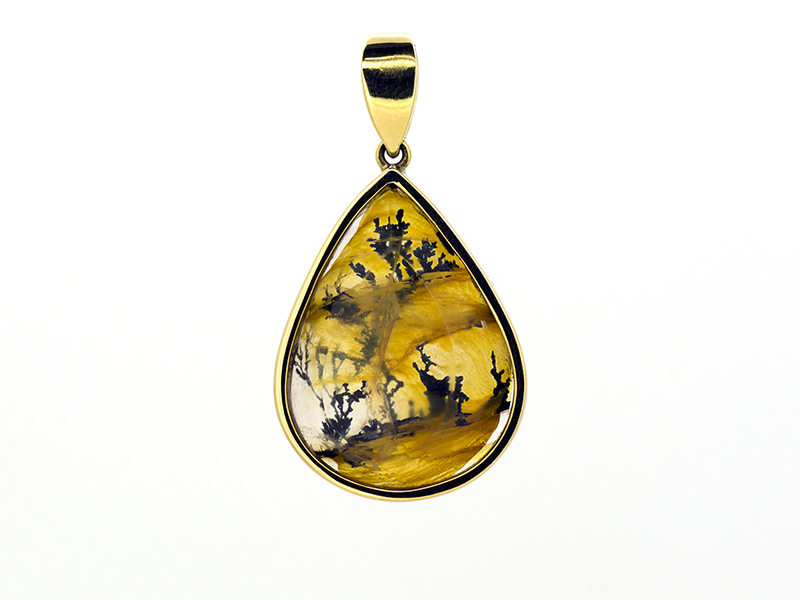 A pear shaped piece of 'Landscape' Agate set in 18ct Yellow Gold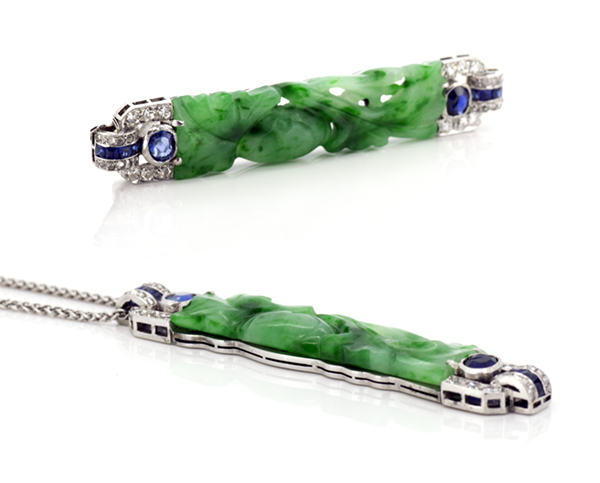 A stunning peice of carved Jade, set into a Pendant and surrounded by Diamonds & Sapphires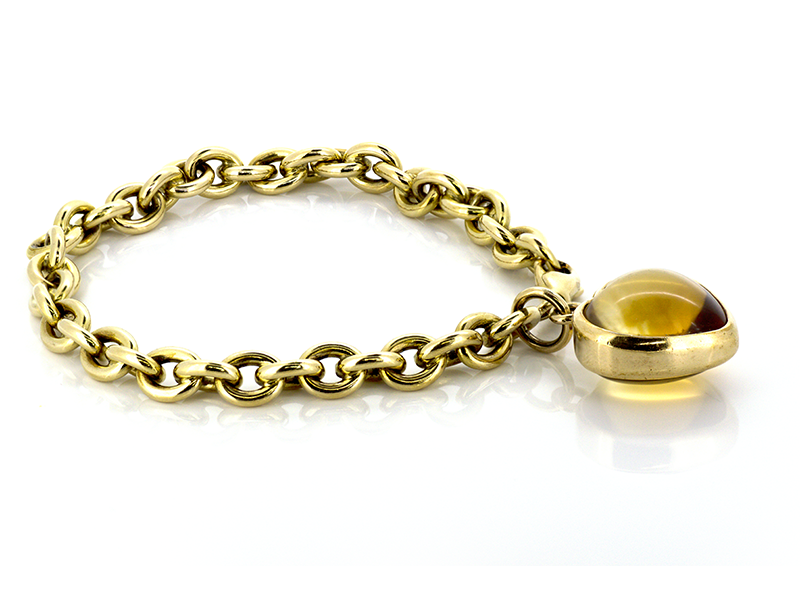 A large heart shaped Citrine, rubbed over set on a heavy handmade Bracelet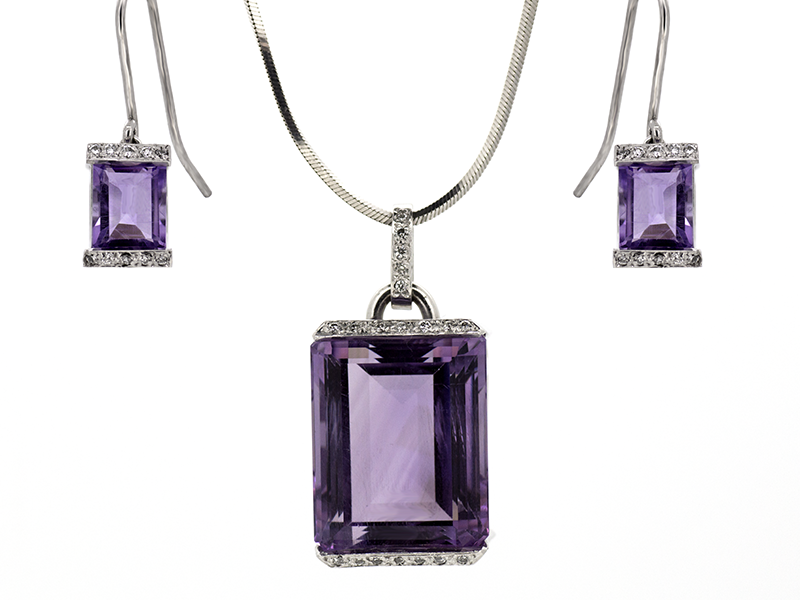 Beautiful coloured oblong Amethysts set into a matching set of Pendant & Earrings, with a ribbon of Diamonds on each end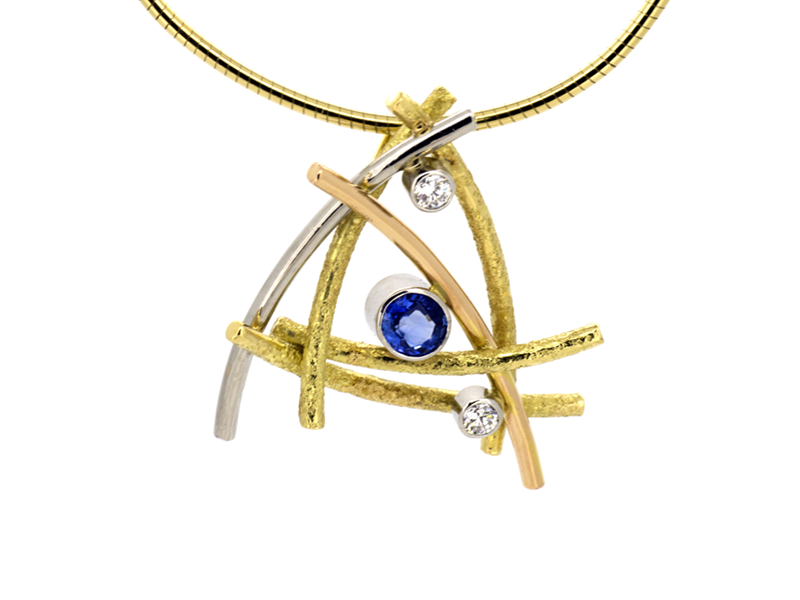 A Blue Diamond set in a 'nest' style Pendant, with Brilliant Cut Diamonds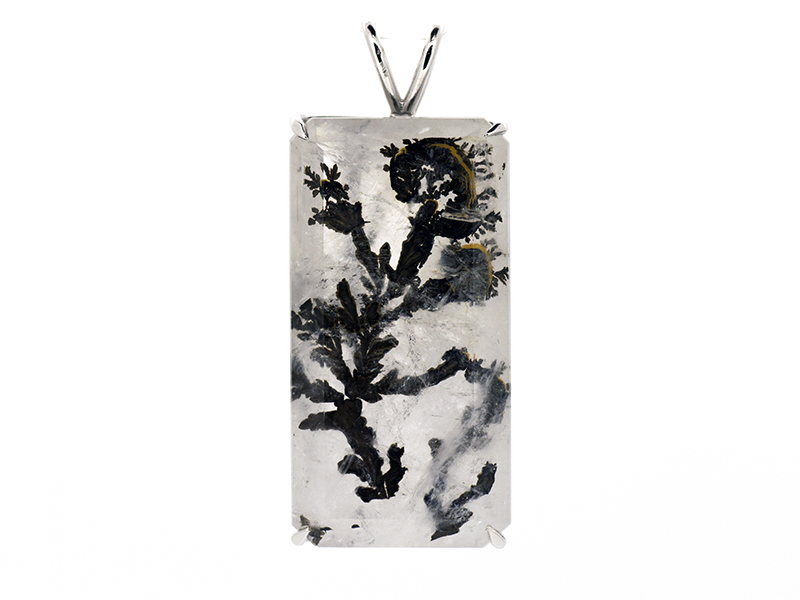 A white piece of 'Landscape' Agate, set in 9ct White Gold

Remodelling
---
At Hester Clarke, we have decades of experience remodelling Customer's Jewellery into something that can be treasured forever. Whether it's old unworn Jewellery or an heirloom you have just inherited, we understand that Jewellery is sentimental, that's why, with your input, our expert Craftsmen will design & create a perfect piece of Jewellery that maintains it's meaning and sentimentallity.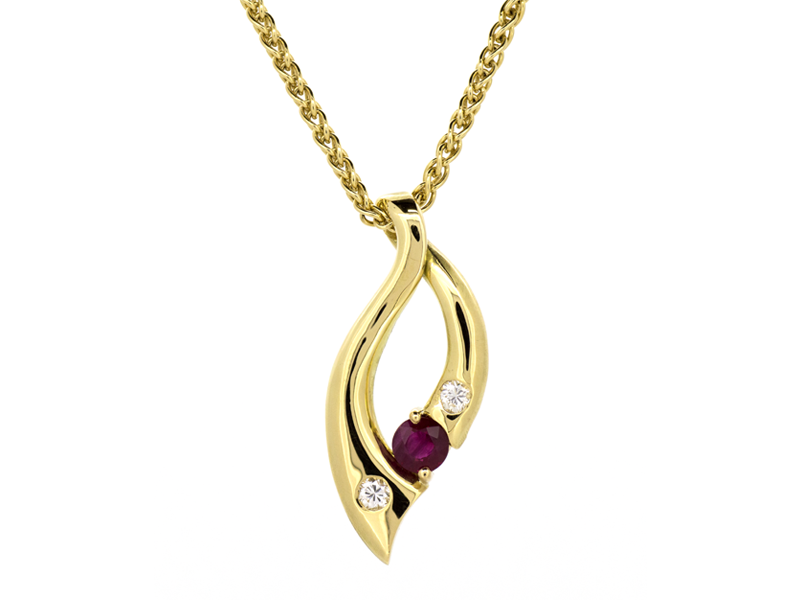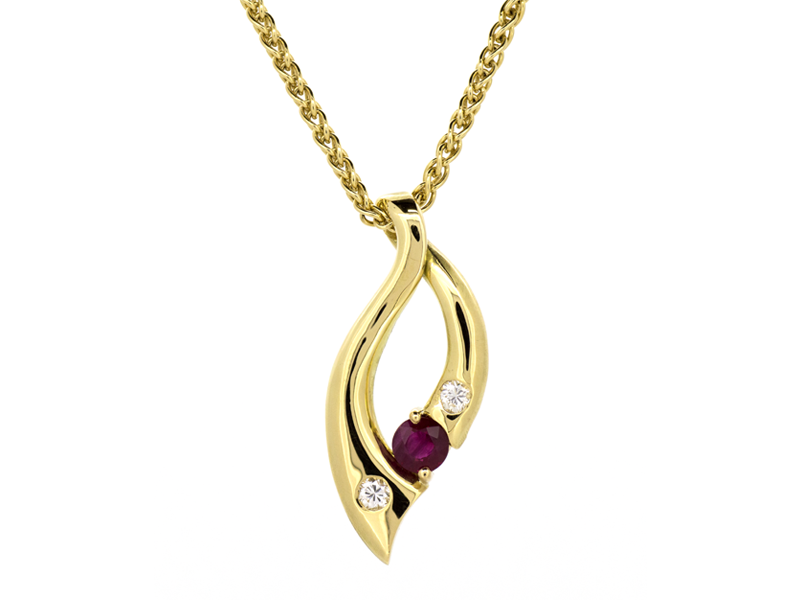 Our Customer wanted a very special present for her Daughter's 21st Birthday. She had a Diamond Ring that was very sentimental to her, and asked us to set the Diamonds in a beautiful Ruby Pendant for her Daughter to treasure for years to come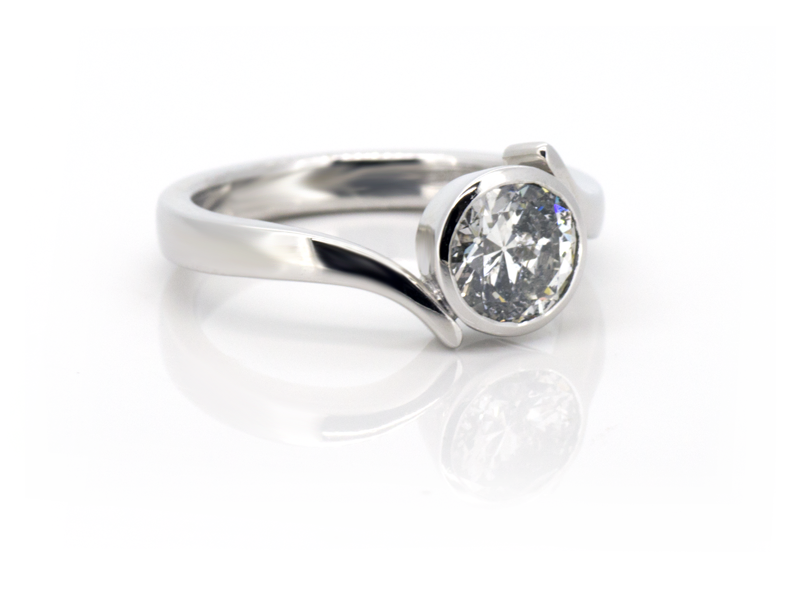 A customer's Diamond taken from her old Ring, set in a beautiful Platinum 'Flick' Ring, designed & handmade by Andrew Leggett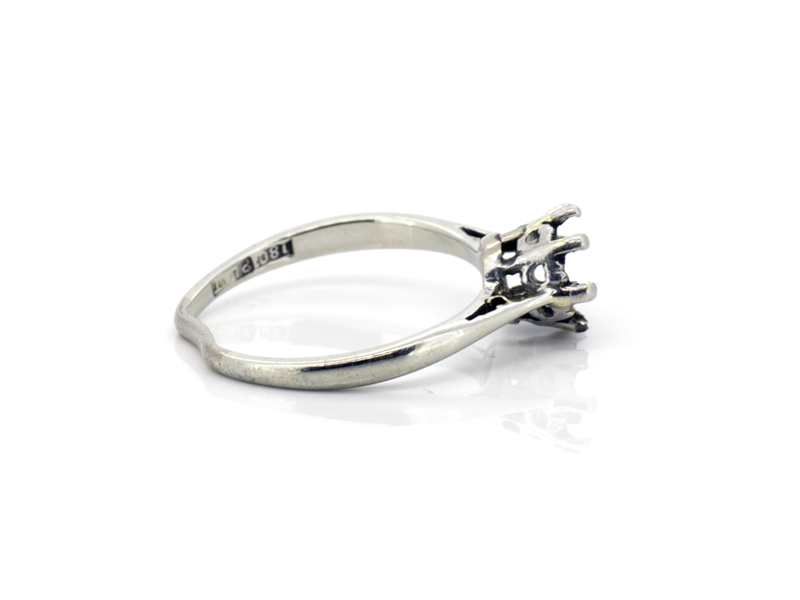 The Customer's old Ring mount, before having her new Ring made
A stunning 18ct Yellow Gold Pendant, set with a cushion shaped old cut Diamond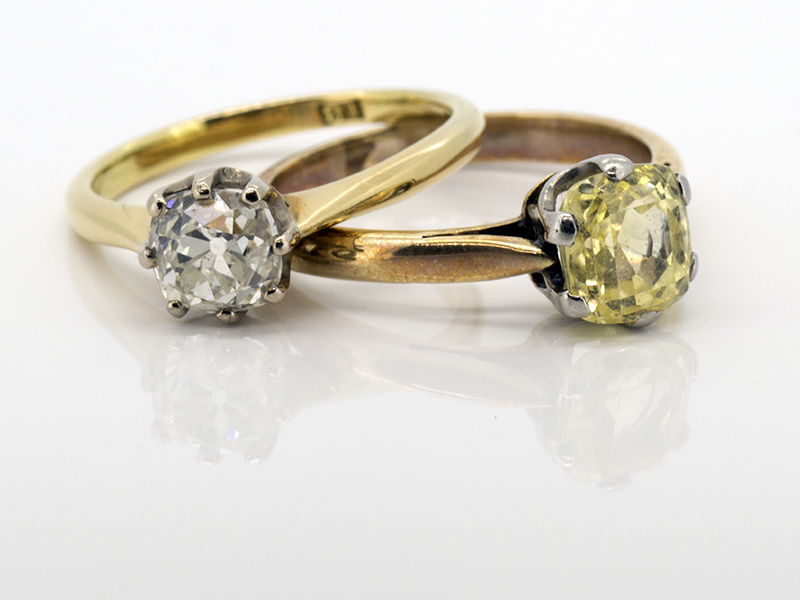 Our Customer inherited these 2 rings from her Grandmother. Knowing that they wouldn't be worn as they were, our Customer decided to have her pendant made, using the Gold from these Rings and setting the Diamond into a Pendant she could enjoy everyday