Valuations
---
At Hester Clarke, we can provide a confidential, professional valuation service, carried out on all Jewellery, Silverware, Clocks, Watches and Regalia. We have a totally independent, professional valuer, qualified diamond expert and gemmologist who visits our Showroom on a monthly basis. All Valuations are carried out in-house, and your goods are fully insured whilst with us.

To book a Valuation, or to discuss any questions you have, please call our friendly staff on 01296 482963.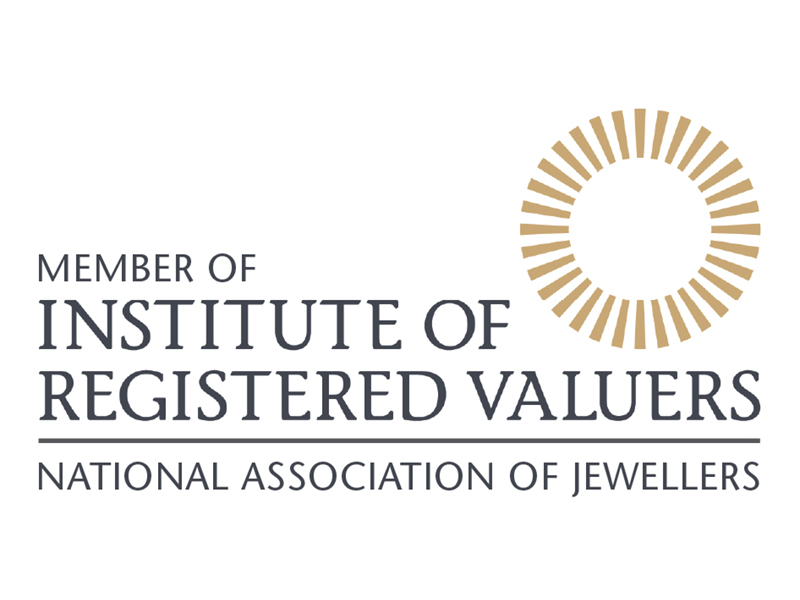 About Valuations

A professional valuation document includes:
A full description of your items. The items having been personally examined by the valuer.
A complete and accurate record of your items.
Precise descriptions which include factual data, assessment and digital images.
A justifiable value conclusion.
Valuations are charged on a time basis as follows:
£120 for the first 30 minutes
£55 per 30 minutes thereafter
(All prices are inclusive of VAT)

Please note that paperwork will follow after the initial Valuation. It is essential that any information relating to the item(s) is made available to us at the time of leaving the items for Valuation. This information includes but is not limited to: Stone names and weights, previous Valuations, Certificates, Receipts, Country of origin, prices paid and any other information relating to the items. Any such prior information will ensure the time taken in assessment will be kept to a minimum. Any information not supplied to us or any information supplied that is false or misleading may result in your Valuation being voided or refused, and you will still be charged.
Arrangements can be made for laboratory certification of gemstones, diamonds and pearls. Grading and assessment by such laboratories can influence and be most helpful when assigning a value to items and is often important in identifying whether a gemstone, diamond or pearl is natural or has been subjected to certain enhancement/treatments, or is indeed synthetic.

Valuations are carried out for:
Insurance – Wear and enjoy your valuable gems, jewellery and watches, use your silver and display your trophies, knowing you have obtained the right, detailed valuation. The valuation for Insurance provides a factual identification and expert assessment of the value for your items so that you may arrange the appropriate cover for insurance.
Inheritance Tax Assessment -(in Scotland confirmation of Will) - the values calculated represent an assessment based on mid-auction estimates as at date of death. The valuation document provided will comply with Section 160 of IHTA 1984.
Post Loss Assessments - The Post-Loss Assessment is

not

classified as a valuation.
If you have a burglary or unfortunate loss of your jewellery or watches, you may need a Post-Loss Assessment estimate for replacement. The Post-Loss Assessment is based upon information given by yourself and any previous documentation or digital images, this assessment you can then present to your insurers.
About Andrée Richardson

Our confidential, professional valuation service is provided by Ms Andrée Richardson, for and on behalf of Hester Clarke Jewellers. Andrée is a totally independent, professional valuer, qualified diamond expert and gemmologist. Andrée has over thirty-eight years valuation, diamond and gemmological experience in the jewellery industry, Andrée is a Fellow of the National Association of Jewellers Institute of Registered Valuers who adheres to the highest ethical standards, providing independent, detailed valuation documents.

Ms Andrée Richardson BSc (Hons), has been a Fellow of the Canadian Gemmological Association since 1987 and member of the Gemmological Association of Great Britain (Gem-A) since 1981. In 1993 became a member of the previous National Association of Goldsmiths scheme for valuers. Andrée has been a full practising Member of the Academy of Experts, Gray's Inn Square, London since 2008.

Andrée became Fellow of the National Association of Jewellers Institute of Registered (NAJ IRV) Valuers in 2011. All Fellows and Members are bound by the NAJ IRV Principles of Good Practice for Valuers, which sets the standards to be attained and maintained by their members.

In 2016 Andrée obtained the Gem-A's prestigious worldwide Diamond Diploma and obtained Diamond membership of the Gem-A.

Other professional memberships include :-
Member of the London Diamond Bourse.
Member of the Society of Jewellery Historians.
Member of the Association of Independent Jewellery Valuers.